Dublin Art Book Fair 2022 - A Caring Matter, Temple Bar Gallery + Studios, Dublin
We were invited by Artist Marielle MacLeman, Guest Reader for Dublin Art Book Fair 2022 to contribute a new publication 'Tracing Autonomy' for A Caring Matter.
This publication brings together the key ideas we have been developing around relational autonomy with specifically an arts for health and participatory arts practitioners audience in mind. The booklet combines recent reflective text, photographs and a short text which applies the Tracing Autonomy framework to a specific example of practice.

This years theme for Dublin Art Book Fair - A Caring Matter considers the idea of care through the role of formal and informal publishing.

Please get in touch if you would like to purchase a copy of the publication.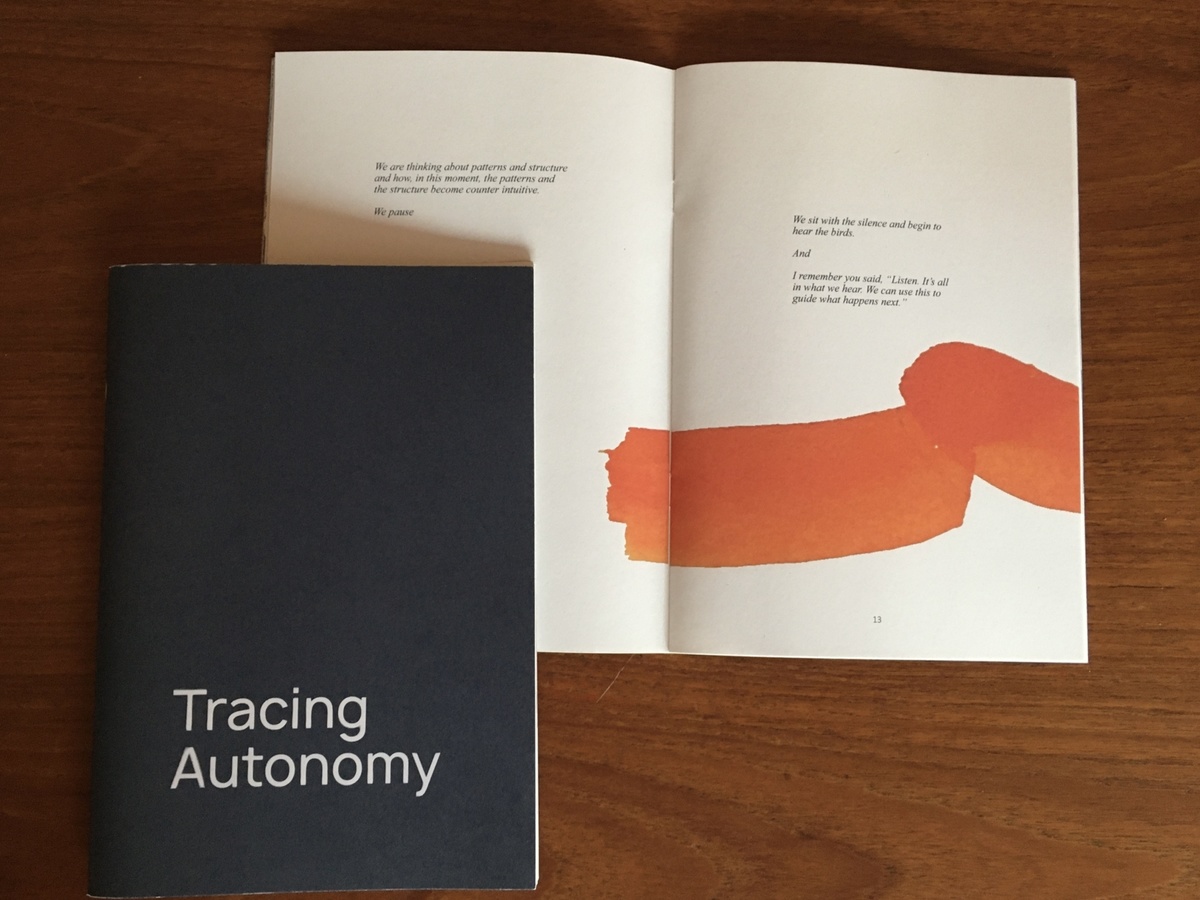 →
Photograph of the Tracing Autonomy book cover with a view of pages within the publication